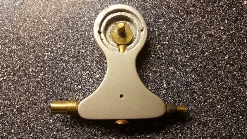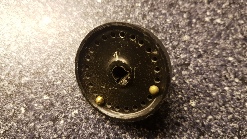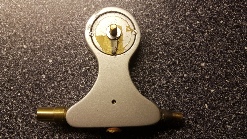 An interesting project using moulded epoxy for the body. A stock knob was modified to allow calibration. The cam and spindle made from brass and both air connectors are stock items.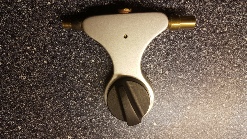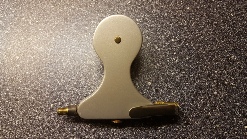 This in-line airline device allows 'back' and 'front' tyres to be set.
Clips onto standard inflator then clips onto the tyre valve
Note the hole. This allows excess air pressure to escape.
The knob can be set in two positions - (2 settings).
The cam adjusts the pressure release valve in the body.