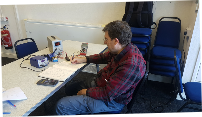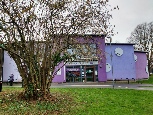 The Armadillo Building - our meeting place on Thursday mornings.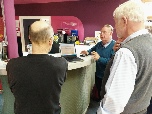 First viewing of YMS Website by members.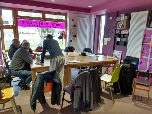 YMS Coffee meetings to agree how to setup our shed.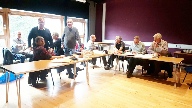 The First YMS practical session at the Armadillo. Two project proposals were signed off and the group started to plan building cardboard gliders for the St Georges day Fete in April.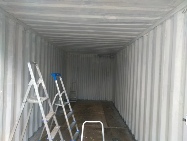 St Georges Day Fete (YMS first public display) - Saturday 21st April 2018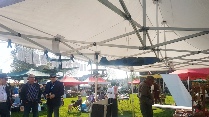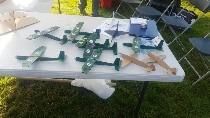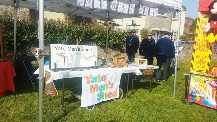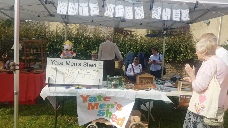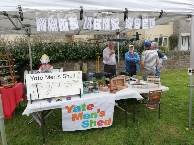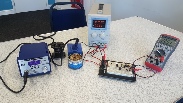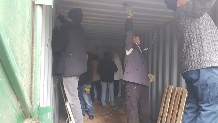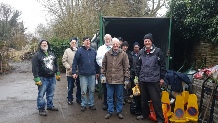 YMS Members working on our storage container. Once cleaned the container was painted white on the inside to improve lighting.
March 17th 2018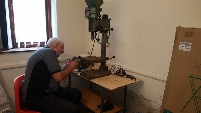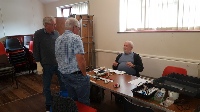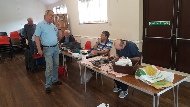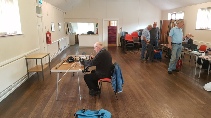 Parish Hall Practical Session - 08/06/2018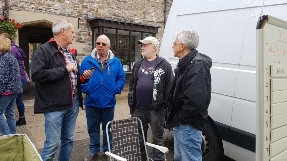 YMS at the Chipping Sodbury Festival - July 2018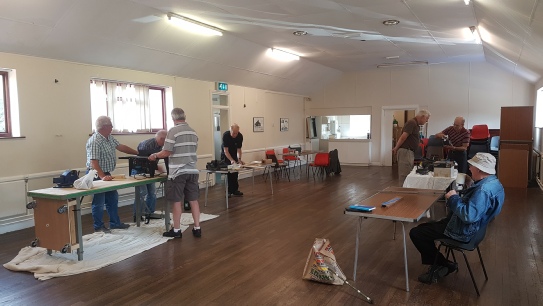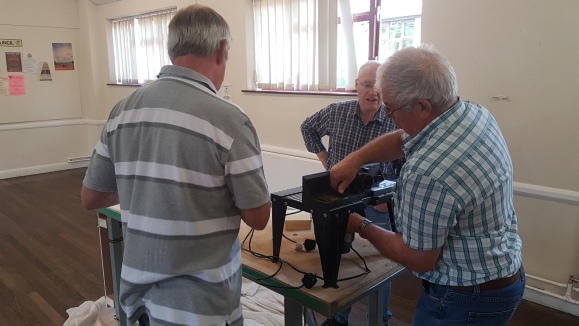 Men's Shed at Work in Yate Parish Hall
Although we have a fitted workshop, many members setup and work in the adjacent Parish Hall. No problem in getting takers for tea & biscuits.
We have attended a few local fetes. It gives us exposure to the community whilst allowing us to entertain and engage all age groups.
Macmillan Coffee Afternoon 28th September 2018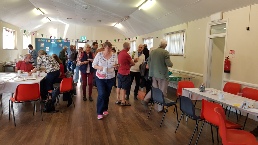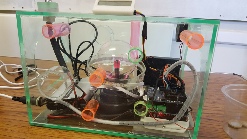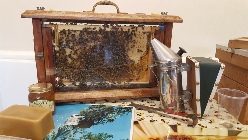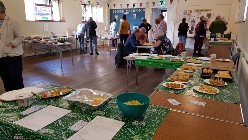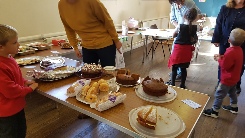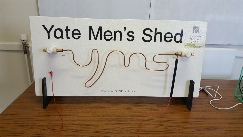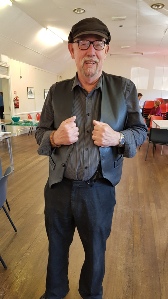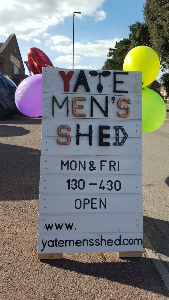 YMS held a Macmillan Coffee afternoon which was very popular and supported by Yate Town Council members and staff. The feedback was very reassuring from members and visitors alike. When all contributions were counted we made a contribution to Macmillan of £450
All are looking forward to hosting another event in 2019.
All events give members the opportunity to show others our interests and achievements. New members add new interests and skills to the group.
Computer to control Buzzwire
A good spread, savoury & sweet
Bee-ing at home with us !
Eat and chat - all good fun
The Curo grant allowed YMS to purchase this electronics equipment
The Curo test equipment in use by a YMS member who is interested in electronics.
Cleaning out our Storage Container
Click on individual photos to see members working on their own projects.
Click on the back arrow to return to this page.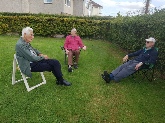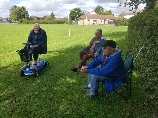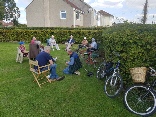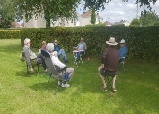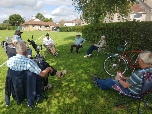 YMS Outdoor Meetings during Covid measures
YMS Armadillo Restart Meetings